BE WTR News
BE WTR INAUGURATES ITS FIRST AUTOMATIC BOTTLING SITE IN THE UNITED ARAB EMIRATES WITH DESTINATION MINA SEYAHI
02 March 2023, 10:00 GMT
By BE WTR
---
2 March 2023, Dubai, UAE: On Thursday, 2 March, BE WTR in partnership with Destination Mina Seyahi, proudly inaugurated its first BiG 1501, fully automatic bottling site at Westin, Dubai Mina Seyahi property.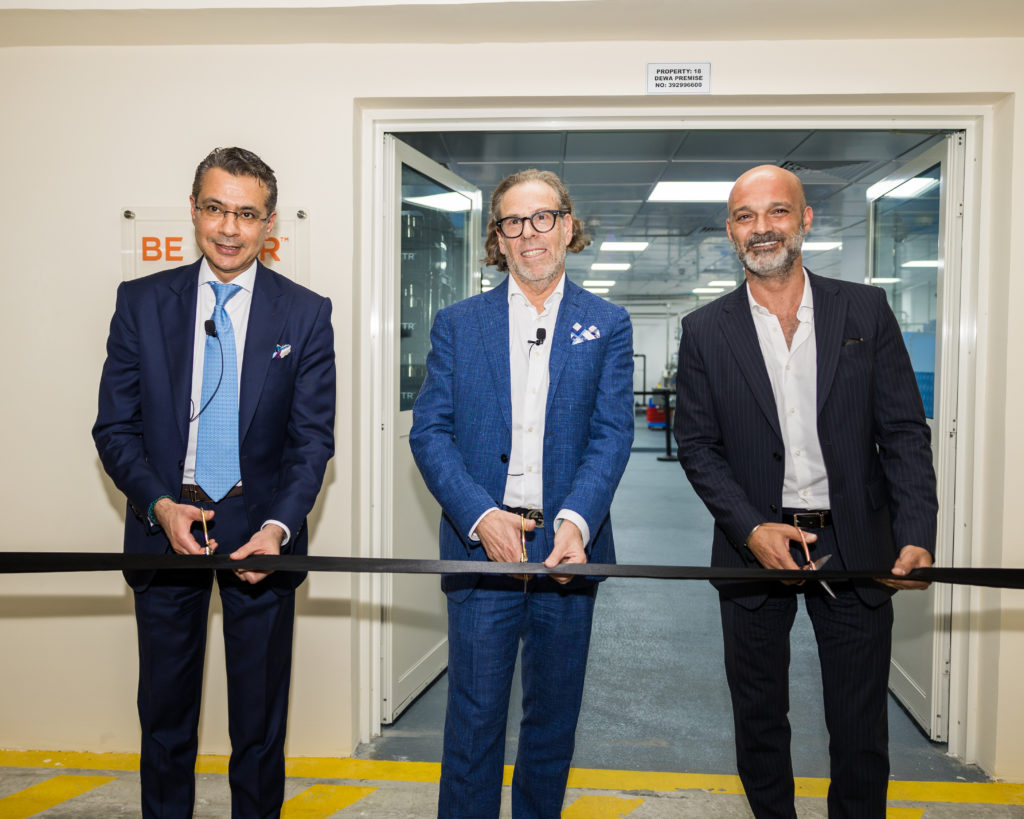 In the presence of 60+ industry leaders, media and key figures, Mike Hecker, CEO and Founder of BE WTR and Sandeep Walia, Chief Operations Officer Middle East at Marriott International, and Tolga S. Lacin, Area General Manager, Marriott International, unveiled the Middle East's first bottling plant solution, that filters significantly local tap water with zero human contact at a speed of 1,500 bottles per hour.
The ribbon-cutting ceremony comes as phase two in the long-term partnership that Destination Mina Seyahi and BE WTR entered into as part of their sustainability strategy, announced in 2022.
The installation of the 'BiG 1501' – a fully automated bottling solution that provides local filtered water, still or sparkling, in reusable, encapsulated glass & stainless steel bottles will see a total of 1,500,000 (1.5M) single-use plastic bottles of water replaced with reusable, refillable drinking water in glass bottles, and will save more than 1000 tons of CO2 a year across the complex.
Yousuf Lootah, Acting CEO of Corporate Strategy and Performance sector at Dubai's Department of Economy and Tourism (DET), said: "We are delighted that Marriott Group has successfully launched the 'BiG 1501' fully automatic bottling site in Dubai, an initiative closely aligned with Dubai Can, the citywide sustainability drive that will contribute towards achieving the goal of our visionary leadership to position Dubai as a leading sustainable destination. This new bottling system demonstrates Marriott's unwavering commitment to prioritising sustainability and environmental conservation. As we strive to generate more initiatives to reduce the consumption of single use plastics and lessen water waste, the primary objective of Dubai Can, we hope that more and more partners and entities will be inspired to do similar projects in 2023, the UAE Year of Sustainability."
Sandeep Walia, addressed the audience commending the commitment Destination Mina Seyahi is making with BE WTR's state-of-the-art bottling plant, to promote more ecological water consumption, representing a significant milestone for the complex, and the sustainability efforts the hospitality industry is making at large.
Mike Hecker speaking at the event said "We are so proud to be here today inaugurating the first BiG 1501 automatic bottling site in the UAE. This partnership between BE WTR and Destination Mina Seyahi is the first initial step in a long-term relationship together towards the three properties's green-goals, providing a nature inspired water solution that respects the environment, through filtered local water."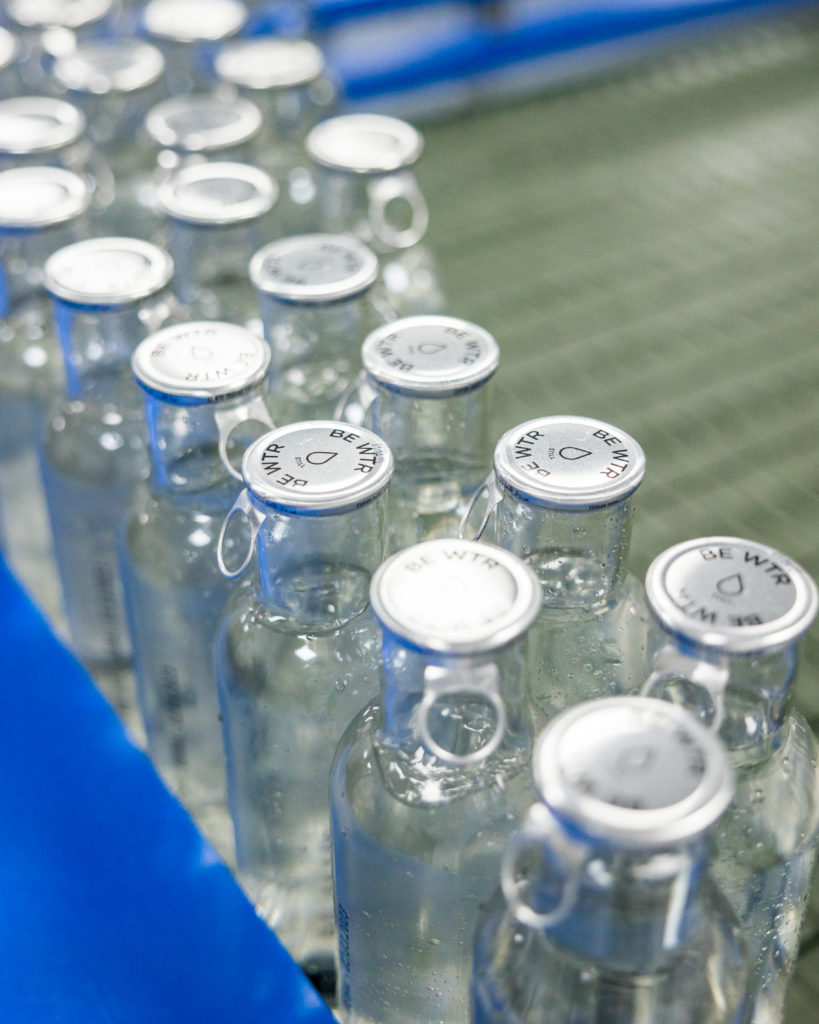 The collaboration between the hotels and BE WTR continues to support the Dubai Can initiative which calls on residents to turn the tide on plastic and has inspired mass action to actively reduce the use of single-use plastic bottles. The initiative was launched by His Highness Sheikh Hamdan bin Mohammed bin Rashid Al Maktoum, Dubai Crown Prince and Chairman of The Executive Council of Dubai and is being implemented by Dubai's Department of Economy and Tourism (DET).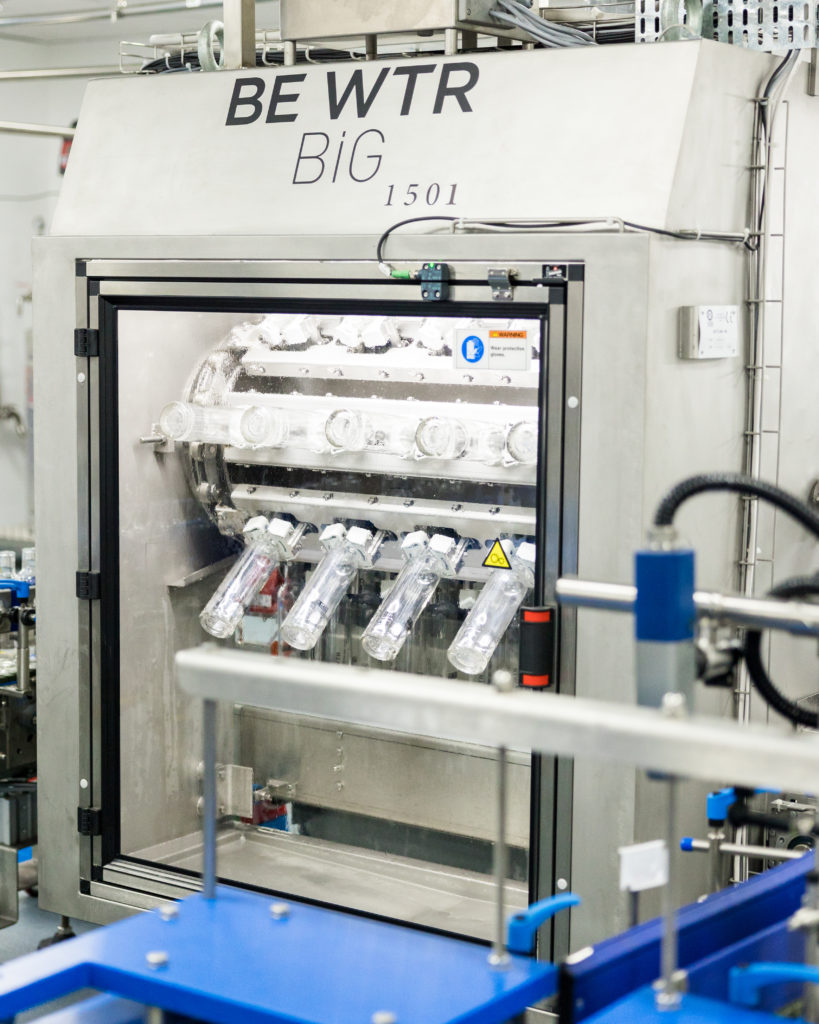 Discover our water systems
Innovation & design water systems for homes and professionals.
Subscribe to our newsletter