BE WTR News
DESTINATION MINA SEYAHI AND BE WTR PROUDLY INAUGURATES ITS FIRST FULLY AUTOMATIC BOTTLING SITE IN DUBAI
07 March 2023, 8:41 GMT
By BE WTR
---
22 February 2023, Dubai, UAE: Following the 2022 announcement to enter into a long-term partnership, Destination Mina Seyahi and BE WTR have advanced to phase two of their sustainability strategy with the installation of the 'BiG 1500' – a fully automated bottling solution that provides local filtered water, still or sparkling, in reusable, encapsulated glass & stainless steel bottles.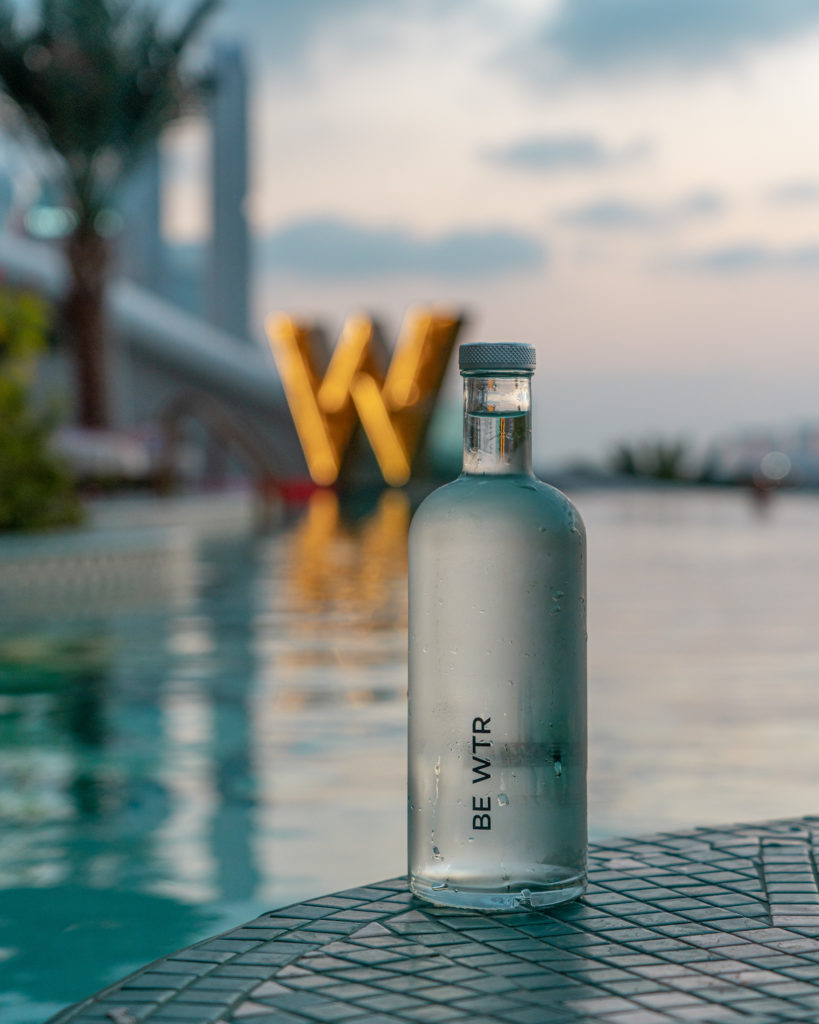 Destination Mina Seyahi is committed to promote more ecological water consumption through the expansion of reusable glass bottles and an innovative filtration system to purify significantly local tap water. Serving a total of 830 rooms across the complex, as well as all restaurants across the three hotels, the commitment will see a total of 1,500,000 single- use plastic bottles of water replaced with reusable, refillable drinking water in glass bottles. The third and final phase will welcome the product to non-guest facing areas, including employee spaces, and will completed by Q4 2023.
The launch of the on-site bottling solution located at Destination Mina Seyahi will serve W Dubai – Mina Seyahi, Le Meridien Mina Seyahi Beach Resort & Waterpark and The Westin Dubai Mina Seyahi Beach Resort & Marina. BE WTR's innovative filtration system will purify local tap water with activated charcoal, and ultrafiltration, sieves out chlorine, bacteria (99.99%), reduces significantly microparticles and other pollutants, while keeping important minerals such as calcium and magnesium. The hygienic system produces still and sparkling great-tasting local water.
The initiative also aims to support the reduction of carbon footprint by limiting the transportation of internationally branded water to only glass bottles and minimising the usage of refrigeration for cold water.
BE WTR's promise is to offer brand excellence, quality, and local sustainable water and thanks to its patented BiG 1500 innovation, BE WTR meets the challenges of bottled water and provides a solution to unnecessary transportation and the production of single-use plastic bottles. The BiG 1500 considerably reduces Destination Mina Seyahi's carbon footprint while maintaining a quality brand image and a 100% circular model.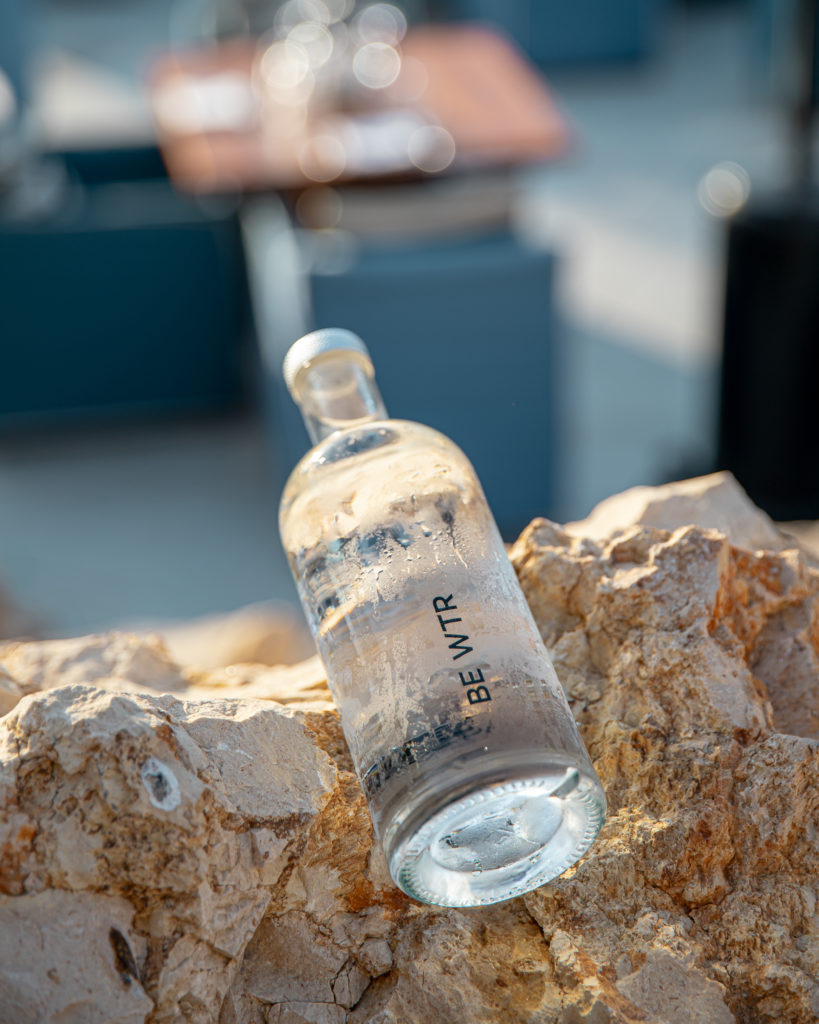 Mike Hecker, founder of BE WTR said "Hoteliers need to offer their customers, who are more and more demanding in terms of environment, a water solution that respects the environment while providing a quality brand with a great story to tell. The best solution is completely local water, which promotes the history of a region and its culture. I am proud to open the first BiG 1500 in the Middle East and look forward to supporting Destination Mina Seyahi's green goals."
Tolga Lacin, Area General Manager, Marriott International comments: "Our sustainability journey continues as we move to the next phase of the BE WTR project we remain committed to go single-use plastic free by the end of 2023. Today we reach a significant milestone as we unveil the BiG 1500 which will service the whole of Destination Mina Seyahi. The bespoke bottling plant has been designed to provide all our guests, across rooms and restaurants, with fresh, filtered, bottle-on-site, still and sparking water. By removing 1,500,000 plastic bottles from our operation annually we are protecting the environment, reinforcing our social values and practicing sustainable tourism, supporting both Dubai Can and the Dubai Sustainable Tourism (DST) initiative."
The collaboration between the hotels and BE WTR continues to support the Dubai Can initiative which calls on residents to turn the tide on plastic and has inspired mass action to actively reduce the use of single-use plastic bottles. The initiative was launched by His Highness Sheikh Hamdan bin Mohammed bin Rashid Al Maktoum, Dubai Crown Prince and Chairman of The Executive Council of Dubai and is being implemented by Dubai's Department of Economy and Tourism (DET).
Discover our water systems
Innovation & design water systems for homes and professionals.
Subscribe to our newsletter