BE WTR rend hommage à la nature. Imitant la rencontre de l'air frais et l'eau jaillissante d'une source naturelle, AQTiV offre une expérience d'hydratation exceptionnelle et optimisée.

D'un geste, profitez d'une eau au goût délicat, et à la texture soyeuse. Plate ou gazeuse, votre eau locale est plus fraiche que jamais !
TECHNOLOGIE INSPIREE
PAR LA NATURE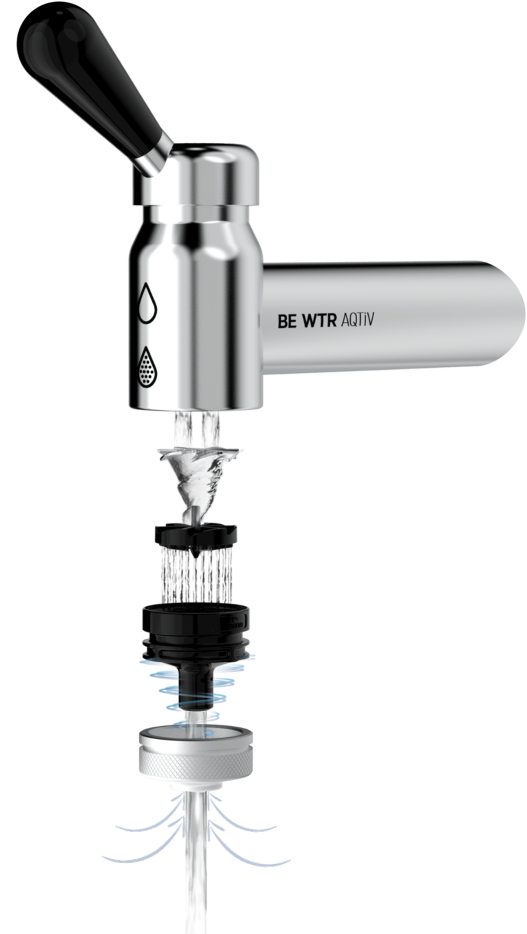 DESIGN SUISSE
BREVET DÉPOSÉ
Systèmes innovants pour particuliers et professionnels 
D'abord préparée grâce à un filtre à eau à haute performance, votre eau locale conserve ses minéraux, révélant le goût unique de l'eau de votre région.
Technologie AQTiV™: Maintenant la nouvelle technologie AQTiV™ sublime l'eau de votre robinet. Son vortex accélère le mouvement de l'eau, lui procurant un goût exceptionnel.
Profitez d'une eau sublimée, délicieuse et à la texture soyeuse - une eau fraîche, plate ou gazeuse à la demande.
Découvrez AQTiV ONE
VIVEZ LE NOUVEAU
GOÛT DE L'EAU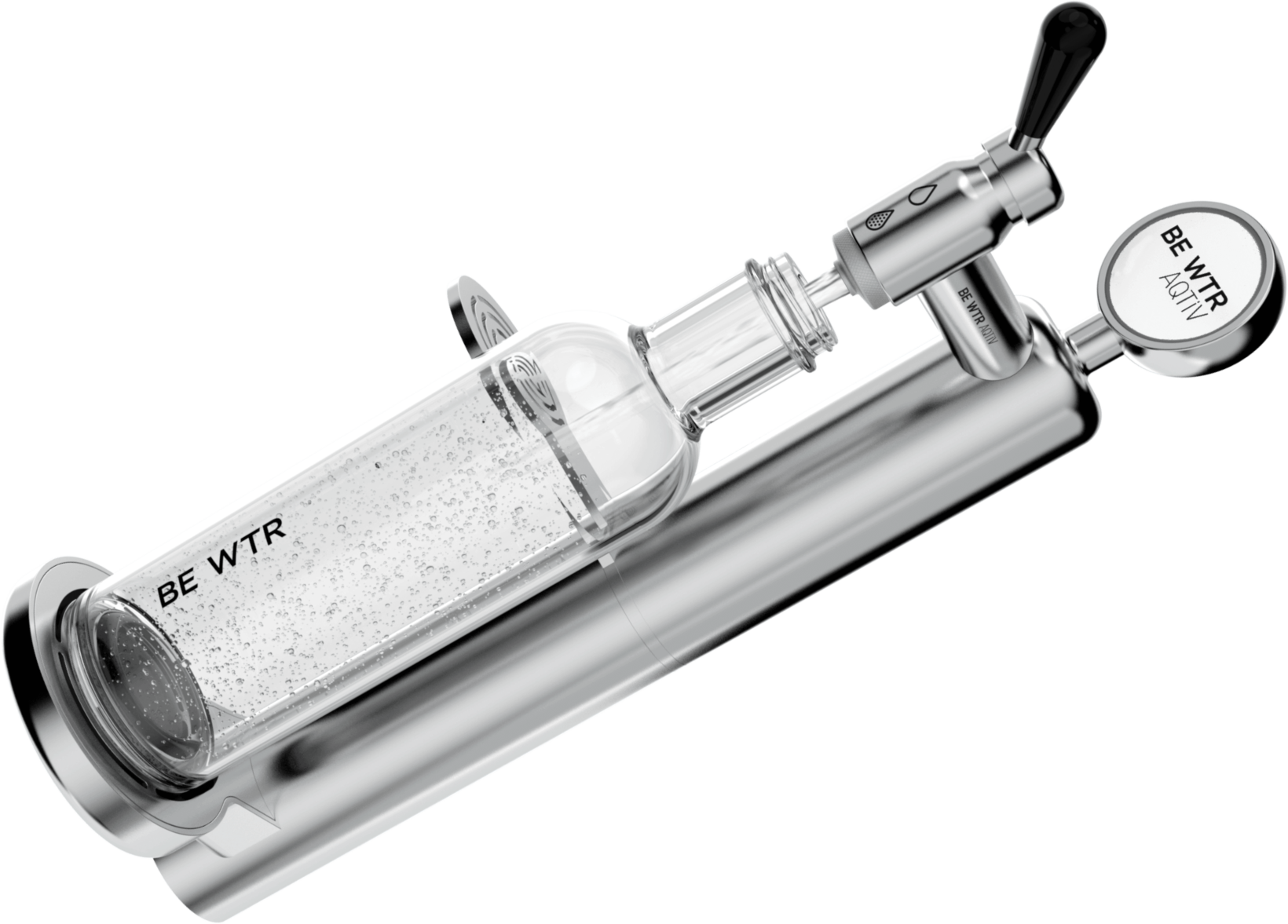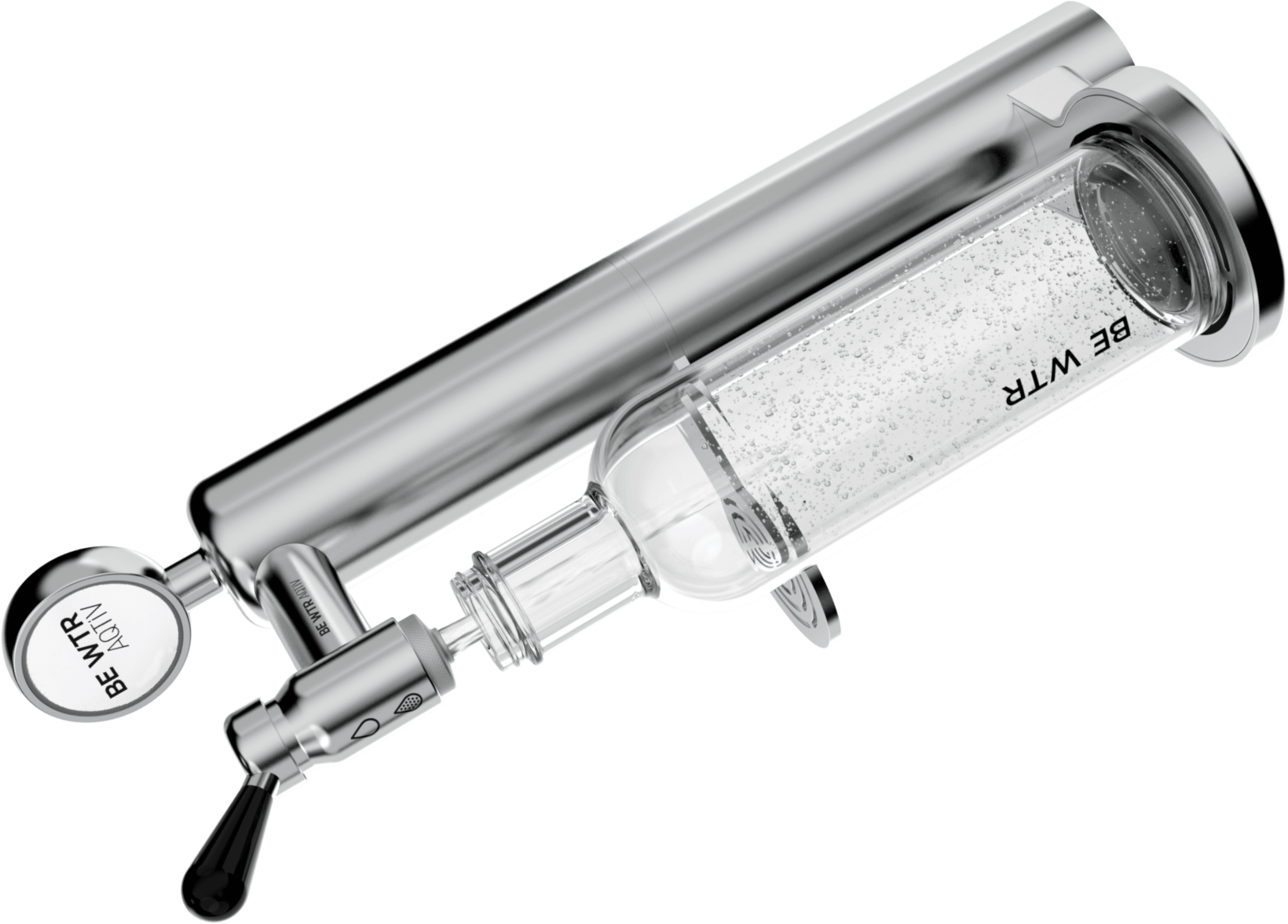 Antoine Cahen, designer suisse emblématique et partenaire de BE WTR, est à l'origine du levier innovant permettant de profiter de l'eau plate et de l'eau gazeuse d'un seul geste.
Élégants, et intemporels, les nouveaux systèmes à eau conviennent aux maisons, restaurants et environnements à forte demande.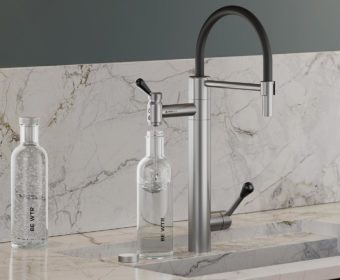 BE WTR AQTiV™ est le fruit de trois années de développement au sein d'équipes pluridisciplinaires réunissant des ingénieurs, des designers, des experts en robinetterie et matériaux et des experts du goût, tels des chefs et des sommeliers.
Découvrez AQTiV ONE