AGIR POUR VOTRE CORPS ET LA PLANÈTE
Repenser l'expérience de l'hydratation par un design et une technologie inédits et respectueux de la planète, c'est la philosophie de BE WTR. Nos ingénieurs, basés à Lausanne, collaborent avec des nutritionnistes, des experts en eau, des sommeliers et des designers pour optimiser et ennoblir l'eau locale. Prendre soin - au mieux - de vous et de la planète.
NOUS LES SOUTENONS À TRAVERS 1% FOR THE PLANET
Et comme si cela ne suffisait pas, nous sommes également partenaire de 1% for the planet - 1% de nos revenus soutiennent directement des projets locaux liés à l'eau. Plus qu'une philosophie, notre respect de l'environnement dicte chacun de nos choix, aujourd'hui, comme demain.
Inspirateurs BE WTR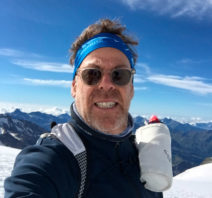 Mike Hecker


Fondateur
« Devenir un acteur du changement appartient à chacun, et c'est ce que nous voulons promouvoir dans le monde. Le changement le plus simple et le plus important, c'est la réduction du plastique à usage unique. En retour, vous obtenez une eau savoureuse et pure à 99.99%. Que demander de plus ?
Je suis un montagnard dans mon cœur et dans mon âme, et j'ai été frappé par les effets dévastateurs des changements climatiques. Je suis fier de faire partie d'une marque qui change la donne en offrant une solution synonyme de nouveau mode de vie."
Antoine Cahen


Designer industriel
« Je suis passionné par l'envie de faire plus, avec moins. »
Antoine est un designer helvétique emblématique, qui a contribué à faire de Nespresso une marque internationale depuis 1988.
Curieux et créatif, il est exalté par l'art de simplifier l'expérience client et permettre ainsi l'émergence de nouvelles habitudes, en mettant notamment en valeur l'aspect fonctionnel et esthétique.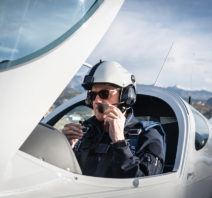 André Borschberg


Explorateur et entrepreneur
« J'ai une profonde estime pour BE WTR qui montre la voie pour revitaliser l'eau d'une façon durable et respectueuse de l'environnement. Ce ne sera que par des actions responsables et collectives que nous améliorerons notre santé et celle de la planète."
André l'entrepreneur, le conférencier, le pilote et recordman, est inspiré par le dépassement des limites et l'atteinte de nouvelles altitudes. Son goût pour l'aventure et son esprit volontariste nourrissent son désir de réaliser des changements spirituels et environnementaux durables.

Local
Contactez-nous