BE WTR News
Sustainable Hotel Water Transition: BE WTR & Diversey Partnership
16 October 2023, 9:39 GMT
By BE WTR
---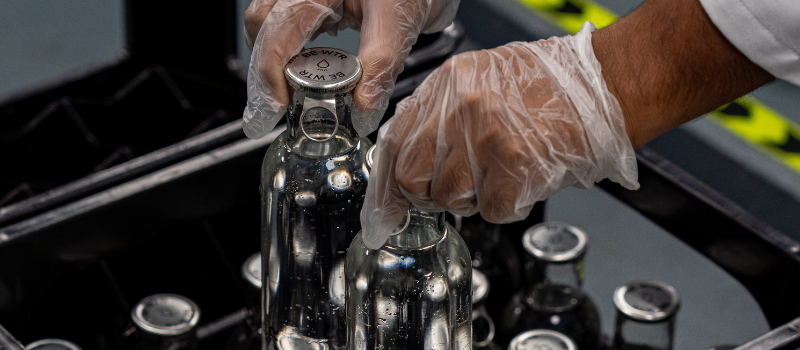 BE WTR, the leading sustainable water brand, and Diversey, a leading global cleaning and hygiene solutions provider, are pleased to announce a strategic partnership aimed at accelerating the transition of hotels from single-use plastic bottle consumption to sustainable and circular water solutions, anchored around BE WTR's product offerings.
In this exciting collaboration, Diversey's proficient sales teams introduce the BE WTR product line, with a particular emphasis on BE WTR BiG on-site bottling solutions, to hotels, campuses, and in general, Diversey's client base. This partnership also encompasses the integration of BE WTR bottling solutions with Diversey's cutting-edge hygiene solutions. The harmonious synergy complements BE WTR's state-of-the-art, fully automatic bottling lines with best-in-class hygiene protocols, products, and inspections.
BE WTR's premium, circular, fully automatic bottling solutions are poised to drive local water consumption and set new quality and food safety standards for luxury hotels and the broader hospitality industry by facilitating the shift away from single-use plastic bottles. With exceptional bottle design, water filtration quality, fully automatic and capping bottling, and a unique business model that includes on-site bottling by BE WTR, this partnership aims to eliminate capital expenditures reduce risk for hoteliers and improve customer experience.
Mike Hecker BE WTR Founder & CEO commented "Very proud to team up with Diversey strong and professional teams across the region.  I've learned to hugely appreciate the long partnership Diversey has with the hospitality industry and see the ability to accelerate the switch to BE WTR sustainable, totally circular solutions. It's a win for the planet, for our clients, and for our two companies."
Alp Aksoy, Diversey's Vice President of Hospitality MEA, expressed his thoughts, stating, "Collaborating with BE WTR aligns perfectly with Diversey's commitment to go beyond clean to take care of what's precious, and in this case, providing the tools to reduce plastic waste for the future of the environment. We are excited to work together to promote this bright solution on the quest of eliminating one-time-use plastics, with a creative, flexible approach on revenue management and supply chain in F&B, while enhancing the guest experience.
The strategic collaboration is initially set to concentrate its efforts on GCC countries, with the goal of expanding this sustainable initiative globally.
This partnership marks a significant step toward a more sustainable and environmentally responsible future for the hospitality industry and beyond. BE WTR and Diversey are dedicated to driving positive change and setting new industry standards for circular and sustainable water solutions.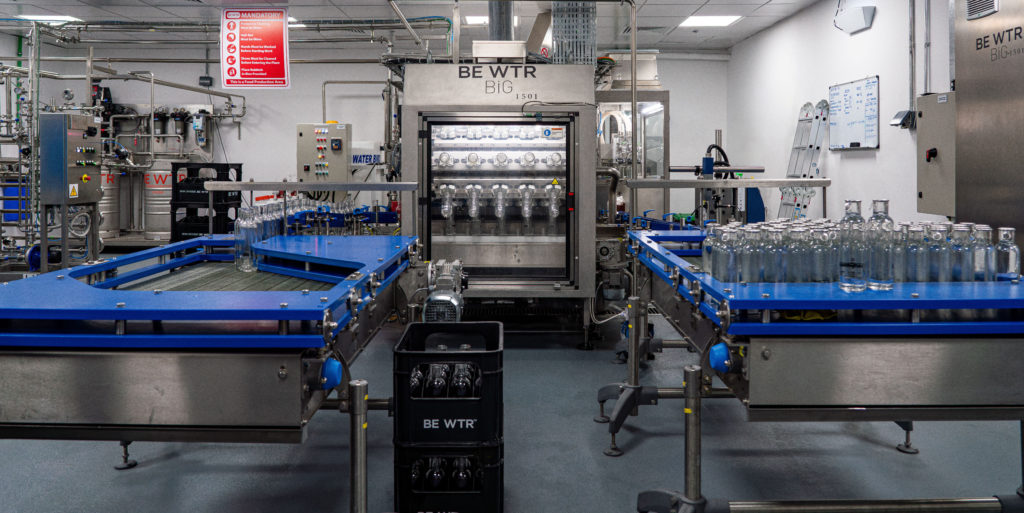 Discover our water systems
Innovation & design water systems for homes and professionals.
Subscribe to our newsletter