BE WTR News
BE WTR is now hydrating patients at the Hirslanden Clinique Cecil in Lausanne with its sustainable, ultra-local water brand!
04 September 2023, 6:06 GMT
By BE WTR
---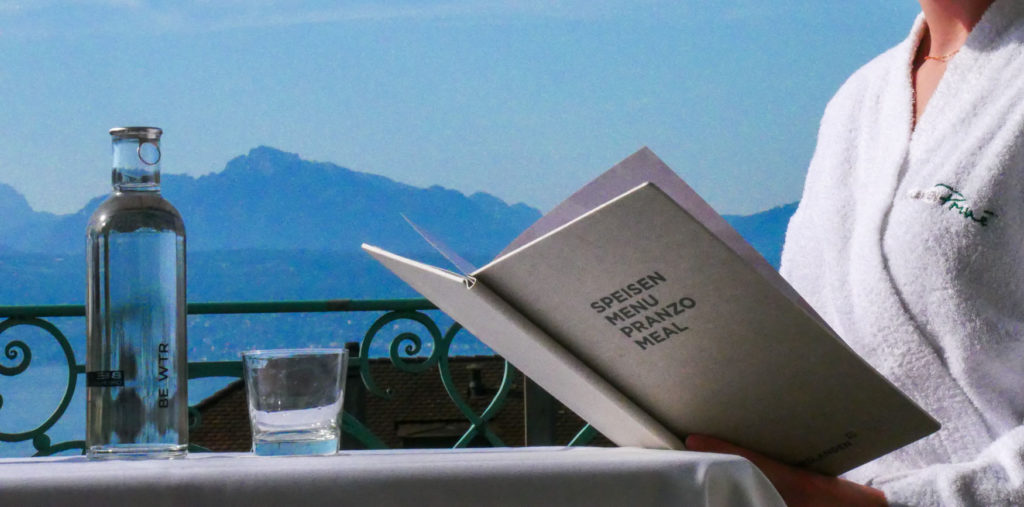 Lausanne, 4 September 2023 – BE WTR, the premium and sustainable Swiss water brand, becomes the official water brand of Hirslanden Clinique Cecil for their patients.
By choosing BE WTR as its partner, Hirslanden Clinique Cecil is taking another step towards sustainability, and is actively committed to reducing the use of plastic bottles. Thanks to the partnership with BE WTR and the introduction of reusable glass bottles, the clinic will save more than 200 PET bottles a day, or 80,000 bottles a year. This represents a reduction in its emissions of 4 tonnes of CO2 every year. To put this figure into perspective, no fewer than 177 mature trees would have to be planted every year to absorb such a reduction.

"Hirslanden Cliniques Bois-Cerf and Cecil are proud to provide high-quality, local water to its patients. The ecological impact is not incompatible with a partnership that meets the demanding standards of the Hirslanden group. This vision benefits our patients, who will have access to a high-quality, well-presented product that makes a major contribution to their rehabilitation and comfort. We are delighted that the Clinique Cecil is the first healthcare institution in Switzerland to work with BE WTR, and that this partnership will soon be extended to the Clinique Bois-Cerf," explains Igor Schüpbach, Hospitality & Facility Manager, Hirslanden Cliniques Bois-Cerf and Cecil.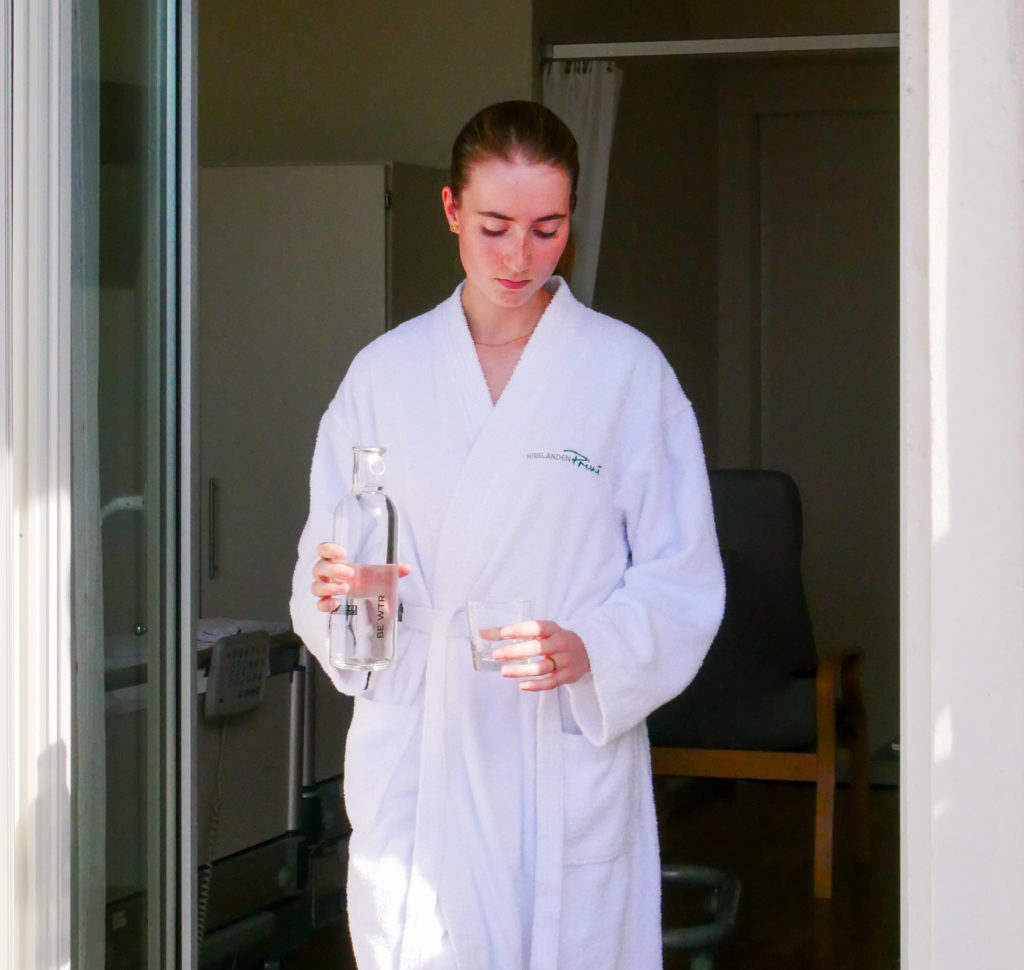 The BE WTR water served to patients at the Hirslanden Clinique Cecil will come from the BE WTR BiG mini-bottling facility located next to the Flon district of Lausanne, just 500 metres from the clinic. Connected to the Lausanne water network, this unique site produces local, filtered, still or sparkling water in sealed, reusable glass bottles. In a circular circuit, the BE WTR bottles are delivered only within a 10-kilometre radius of the site to minimise the carbon footprint of their transport. Thanks to this innovative approach, local businesses can offer a sustainable and tasty brand of water while reducing their carbon footprint.
BE WTR founder Mike Hecker said: "We are very proud of the partnership between BE WTR and Hirslanden Clinique Cecil. This first step, integrating BE WTR into the Clinique Cecil, meets the group's ecological objectives. The clinic will be providing its patients with a premium brand of water that respects the planet, thanks to ultra-local water.
Discover our water systems
Innovation & design water systems for homes and professionals.
Subscribe to our newsletter