BE WTR News
BE WTR  inaugurates its first automatic bottling site in the city center of Lausanne, Switzerland
06 December 2022, 8:31 GMT
By BE WTR
---
BE WTR SA, the local and sustainable Swiss water brand inaugurates its first "BiG 1500" automatic bottling site in Lausanne and will supply water to local hotel establishments within a 10-kilometer radius of its premises.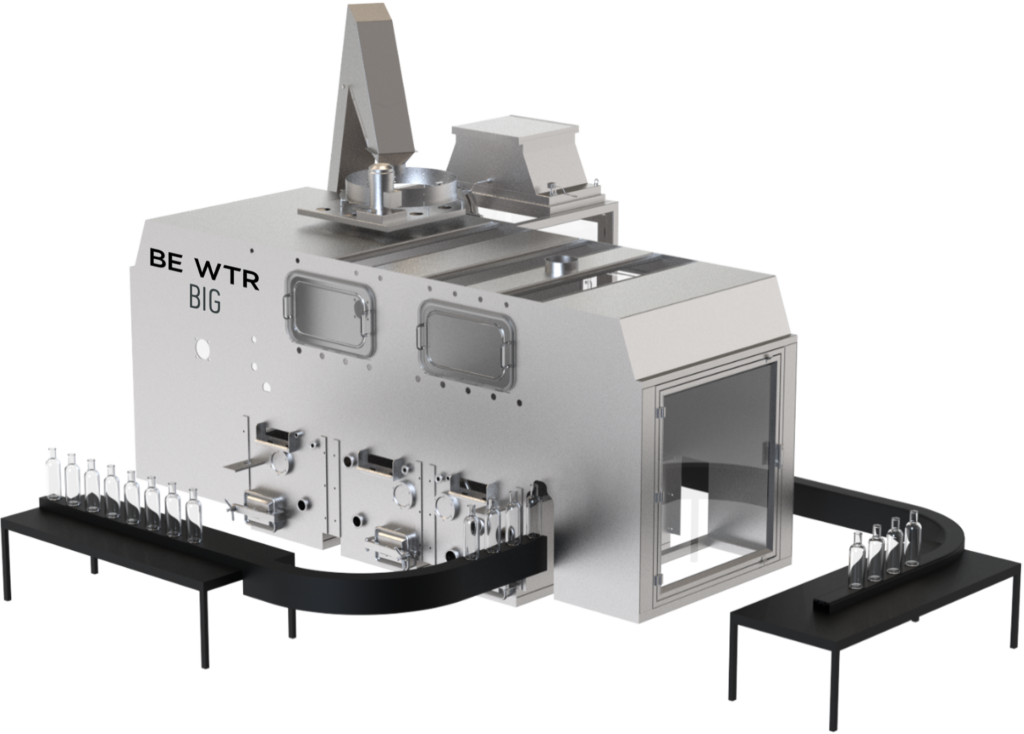 BE WTR's promise is to offer brand excellence, quality, and local sustainable water. Thanks to its patented BiG 1500 innovation, BE WTR meets the challenges of bottled water and provides a solution to unnecessary transportation and the production of single-use plastic bottles. BiG 1500, considerably reduces the carbon footprint of BE WTR's customers while maintaining a quality brand image and a 100% circular model.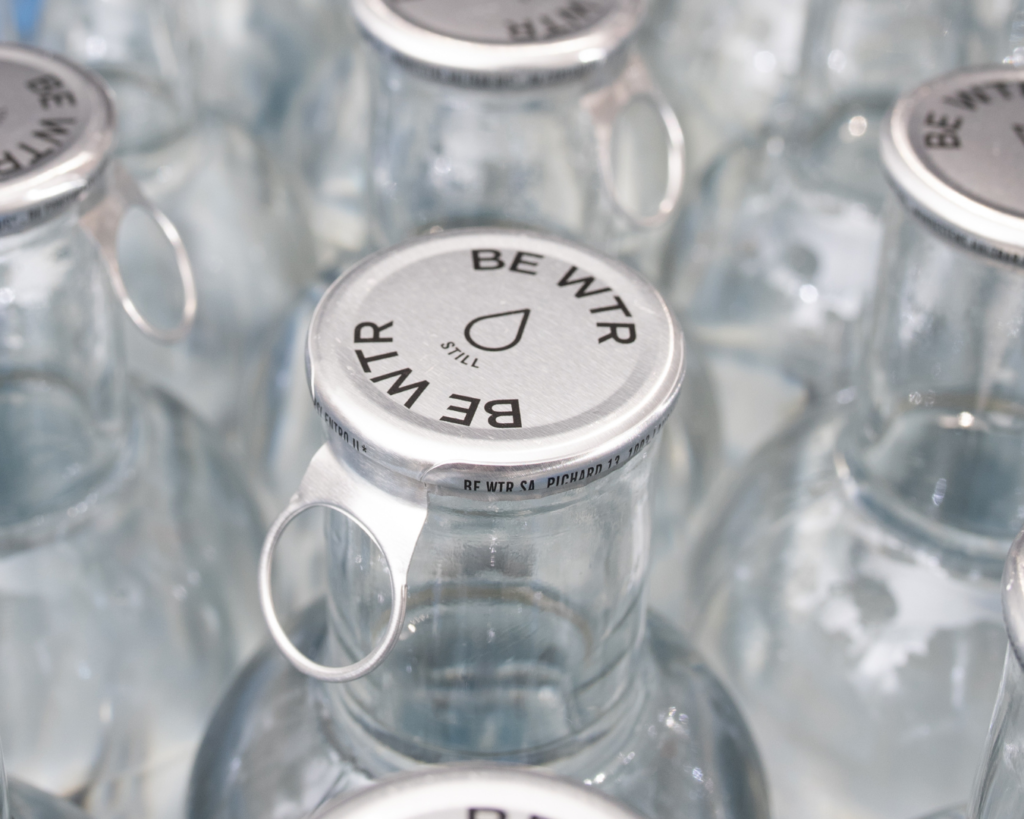 BiG 1500 is the first site and solution of its kind: a fully automatic bottling solution in the city center, connected to the drinking water network. BiG 1500 provides local filtered water, still or sparkling, in reusable, encapsulated glass bottles within a 10-kilometer radius of its site.
DIVIDE CARBON FOOTPRINT BY 3

By appropriating the codes of the bottled water industry, BE WTR is revolutionizing water consumption. No more unnecessary transport or plastic waste. Thanks to BiG 1500, the hospitality sectors can now meet their guests' expectations and experiences by offering them a new brand of delicious and sustainable water. For example, for a bottle of water that would have traveled approximately 150 kilometers (round trip), CO2 consumption would be about 70g of CO2. Whereas using local water filtered by BiG 1500 would decrease it to 18g of CO2- corresponding to a reduction of 74% of CO2.

BE WTR has already convinced several references in Lausanne to replace single-use bottles in hotel and conference rooms and would also like to reach the cultural and event sector of the city of Lausanne.

Mike Hecker, founder, and CEO of BE WTR, says: "Hoteliers need to offer their customers, who are more and more demanding in terms of environment, a water solution that respects the environment while providing a quality brand with a great story to tell. The best solution is completely local water, which promotes the history of a region and its culture. I am proud to open the first factory in Flon, in the center of Lausanne, where BE WTR was born and where its headquarters are."

In addition, the director of security and economy of the municipality of Lausanne, Pierre- Antoine Hildbrand also supports the project: "We are very pleased to welcome to Lausanne an innovative company in the hospitality industry, which promotes the circular economy, with locally bottled water and the use of reusable glass bottles. This solution saves resources, reduces waste, and enhances the city's water, which is subject to continuous monitoring and significant investments".

Erich Sieber, the co-founder of the Peakbridge investment fund, also supports BE WTR: "Peakbridge has been supporting the growth of BE WTR for over 2 years; a company that illustrates our impact investment strategy. Today we are very proud of the development and success of the company. This new step proves the interest of professionals and individuals in having quality water produced locally, sustainably and in a circular economy model".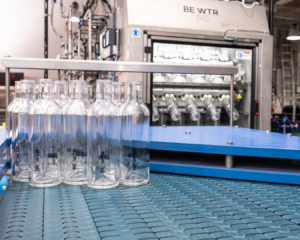 EXCELLENCE & HYGIENE
Thanks to a virtuous production cycle and the collaboration of the leader in the sector R.Bardi, BE WTR ensures quality and meets the highest standards of hygiene. For this purpose, the capped bottles follow a strict process: cleaning, disinfection, filling (filtered water), sealing, and labeling of the bottles. BIG can produce up to 1500 bottles of still and sparkling water per hour.
THE FIRST OF A LONG SERIES
With this inauguration, BE WTR launches the first BiG site of a long series and will soon open new sites in other cities!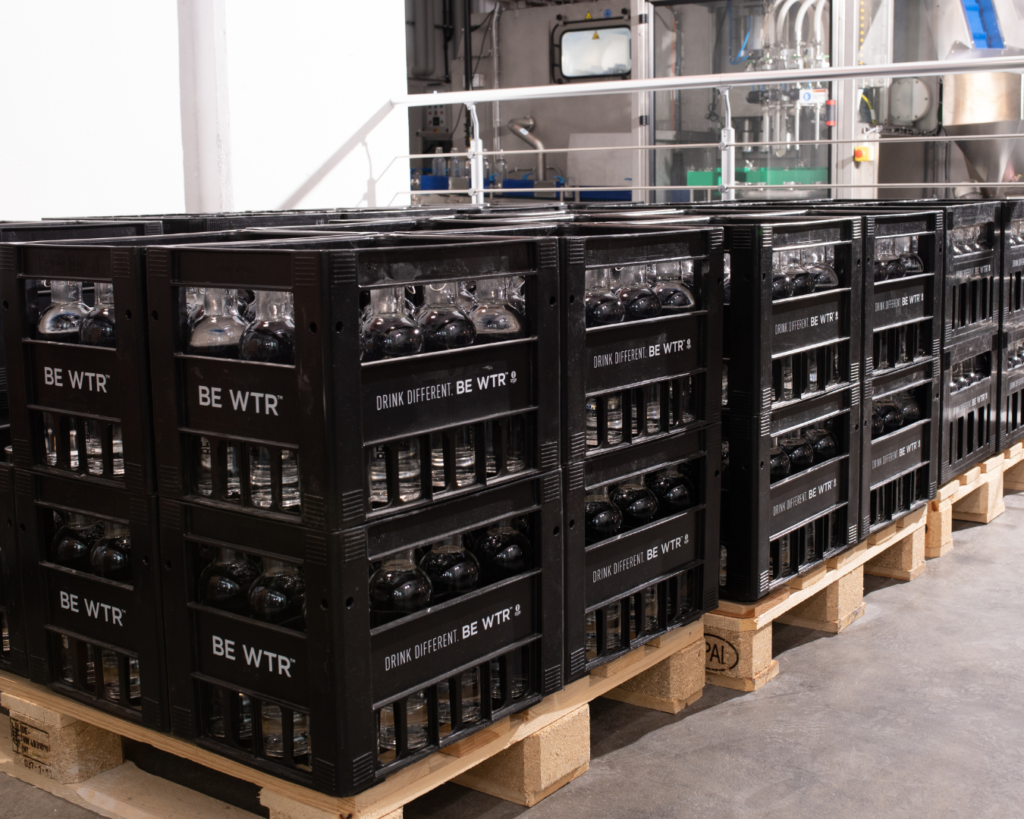 Discover our water systems
Innovation & design water systems for homes and professionals.
Subscribe to our newsletter