BE WTR News
BE WTR AQTiV ONE wins Red Dot Award for Best Product Design
09 June 2023, 5:00 GMT
By BE WTR
---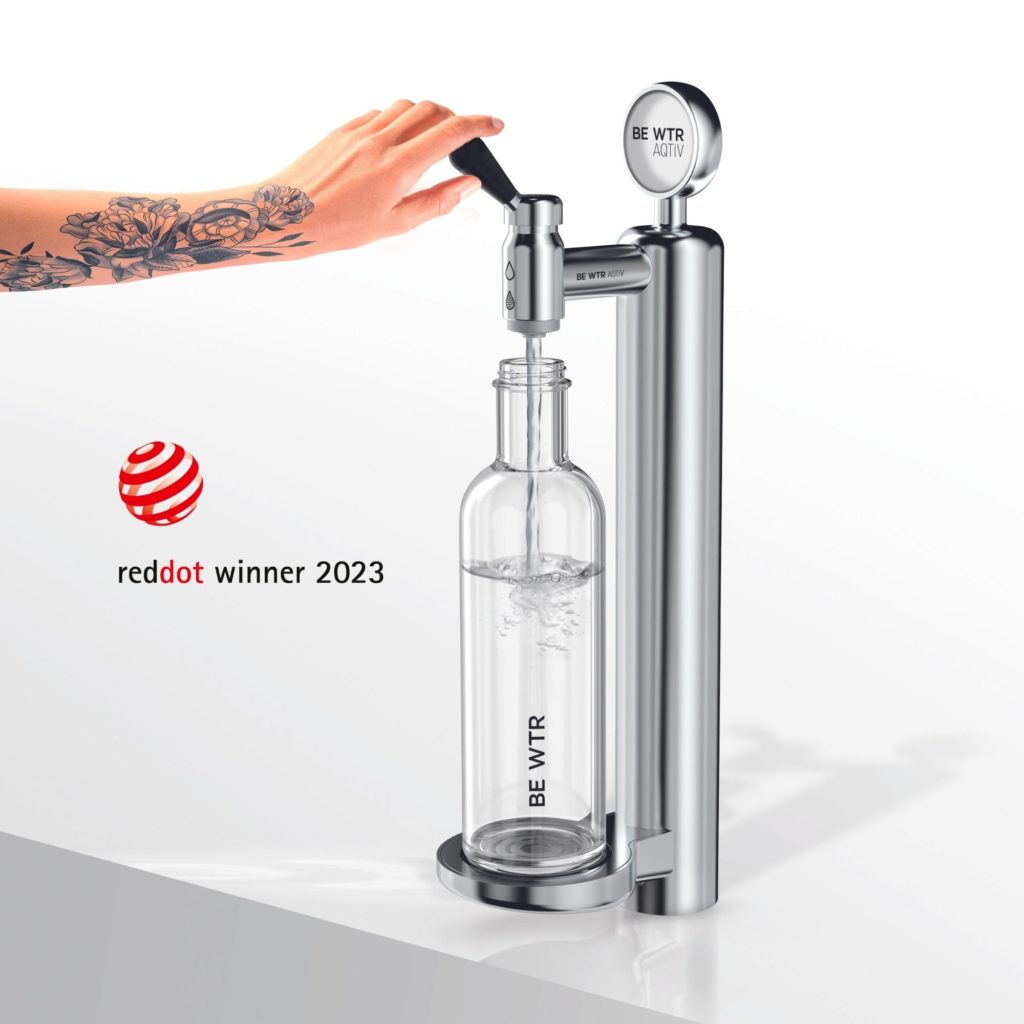 BE WTR is proud to announce that AQTiV ONE system, has been awarded the prestigious Red Dot Award for Best Product Design in the "Kitchen Taps & Sinks" category.
This recognition highlights the company's commitment to excellence in design and innovation and reinforces the position as a disruptive, premium, sustainable water brand.
The Red Dot Award is one of the most renowned design competitions worldwide, celebrating outstanding achievements in product design, communication design, and design concepts. The esteemed jury, comprised of international experts, recognizes the BE WTR AQTiV ONE for its exceptional design, user-centric features, and cutting-edge technology.
"We are thrilled to receive the Red Dot Award for Best Product Design, which recognizes our dedication to push the boundaries of innovation and design excellence," says BE WTR's Founder & CEO Mike Hecker. "This award is a testament to the creative vision of our talented teams. BE WTR AQTiV represents a breakthrough in sustainable quality hydration based on years of research, development and meticulous attention to detail, so we are proud to launch it across our home, restaurants and offices channels."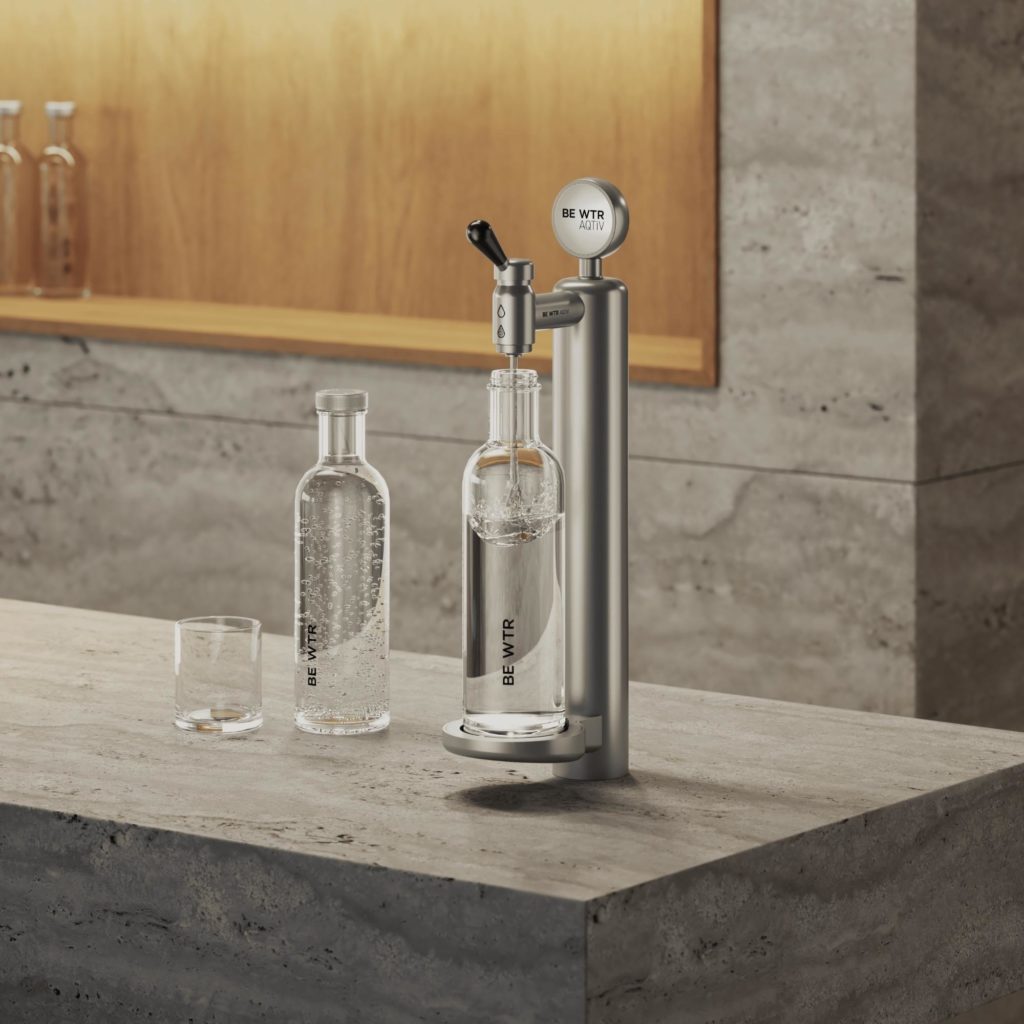 Designed by Lausanne-based Antoine Cahen, known for his iconic design contributions to the Nespresso brand, the BE WTR AQTiV ONE represents a true paradigm shift in water hydration. The sleek and minimalist, long-lasting design, combined with the advanced water-enhancing (activation) technology, sets new standards for product design, user experience and water taste.
The BE WTR AQTiV ONE boasts two patented innovations that further distinguish it from any other products in the market. The first patent is for the innovative technology that enhances aeration and oxygenation. Inspired by nature, where water flows fresh and encounters air. This innovation results in exceptional water mouthfeel with improved taste and smoother texture making tap water fresher and tastier.
The second patent is for the lever mechanism, meticulously engineered to provide both still and sparkling water seamlessly. This patent underscores BE WTR's commitment to deliver products that not only excel in design, but also provide a truly intuitive and enjoyable user experience.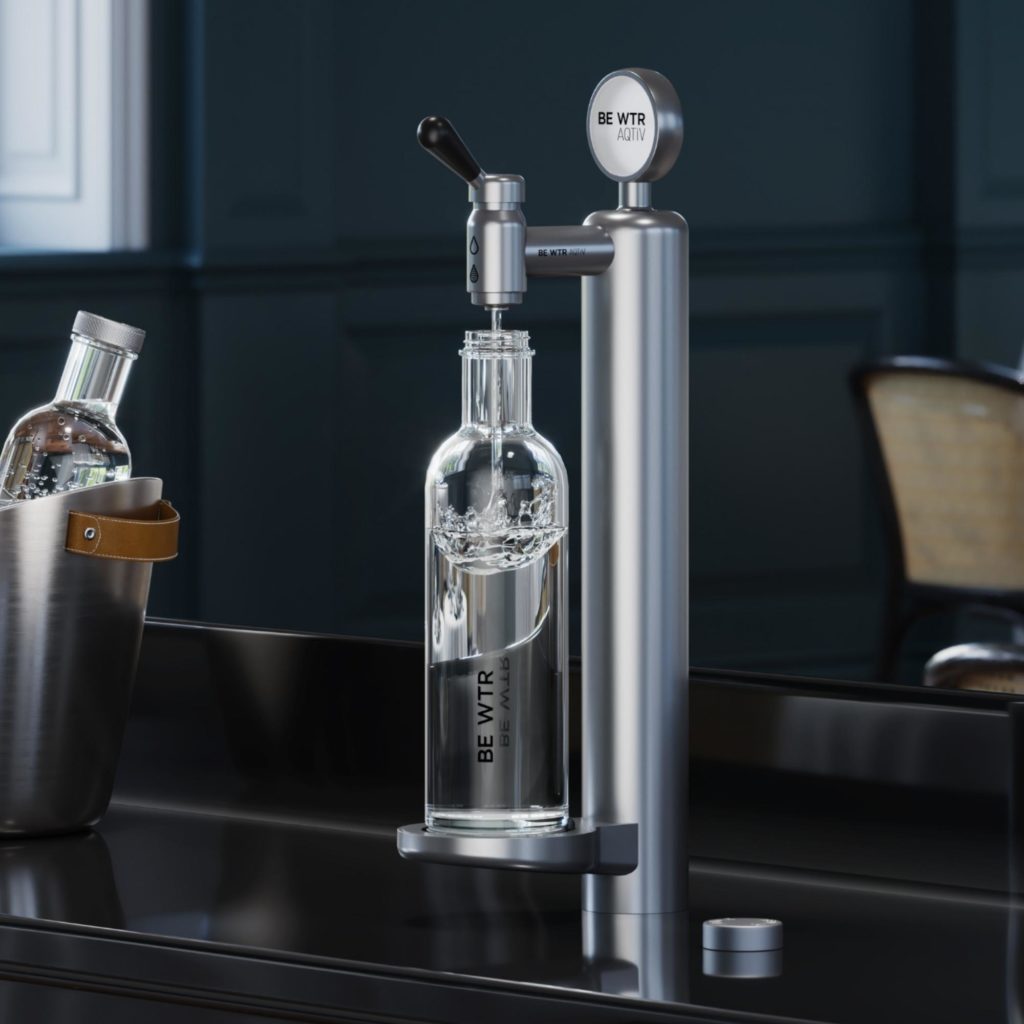 Discover our water systems
Innovation & design water systems for homes and professionals.
Subscribe to our newsletter