Convenient for professional environments.
Three types of water: chilled, still and sparkling, room temperature or hot water
Ultra-hygienic touch-sensitive control panel and hands-free pedal controls
Space-saving, easy to use and maintain
35 litres per hour of cooling capacity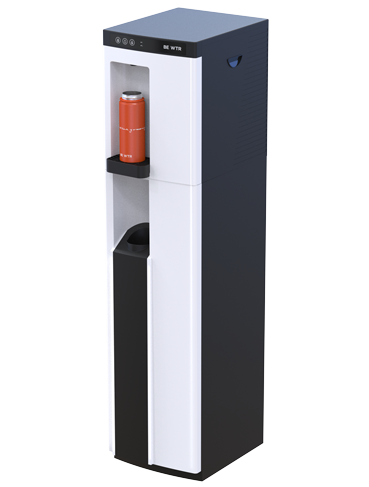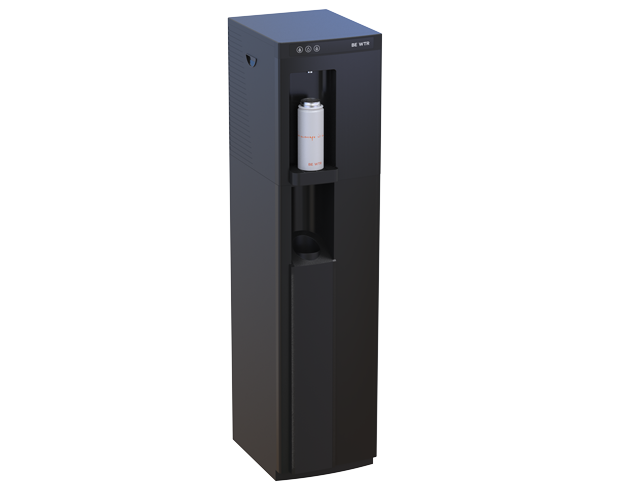 Technical informations
Types of water

Chilled, still and sparkling, room temperature or hot water (option)

Cooling capacity

35 liters per hour

Chilled temperature

From 2° to 11°C

Hot temperature

92 °C

Dispensing height

270 mm

Dispenser components

Countertop, base cabinet

Max. Power consumption

640 W

Filtration technology

3-stages filtration with activated charcoal by BE WTR. Standard filter volume of 10'000 liters with options for higher volumes
How it works?
Installation
No need for major work, we install our system directly on the water supply in your space.
Filtration
Our system includes ultrafiltration technology to ensure you top quality water wherever you are.
Tasting
Enjoy unlimited filtered, chilled, still or sparkling water in one easy step.
NEED HELP?
Let us know your questions and we will contact you soon!