NATURE INSPIRED
TECHNOLOGY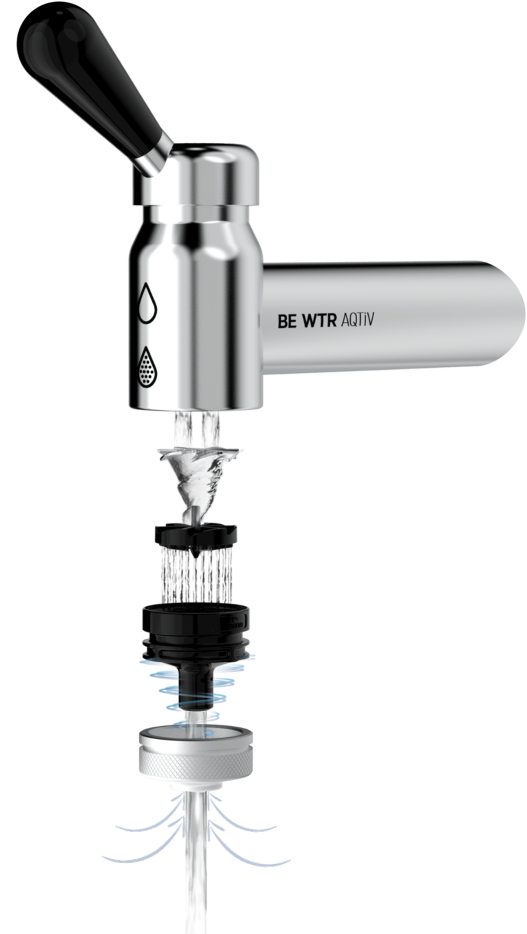 SWISS DESIGN
PATENT PENDING TECHNOLOGY
Innovative systems for homes and professionals.
Prepared by our high performant filter and under-the-counter system we ensure highest water quality and taste.
Inspired by Nature
BE WTR AQTiV™'s circular design is inspired by the circular lifecycle of water itself.
Swiss Patented technology
Through an innovative system combining a vortex mechanism, 18 micro-jets for an optimal water aeration, and an annular air protection around the nozzle extremity, the water flows in an accelerated movement, resulting in improved aeration and oxygenation. Just like in nature, when water - source or mineral - gushes out fresh from its natural source and encounters air.
The result is a great-tasting, smooth, chilled, still & sparkling water on-demand.
Experience
the new
water taste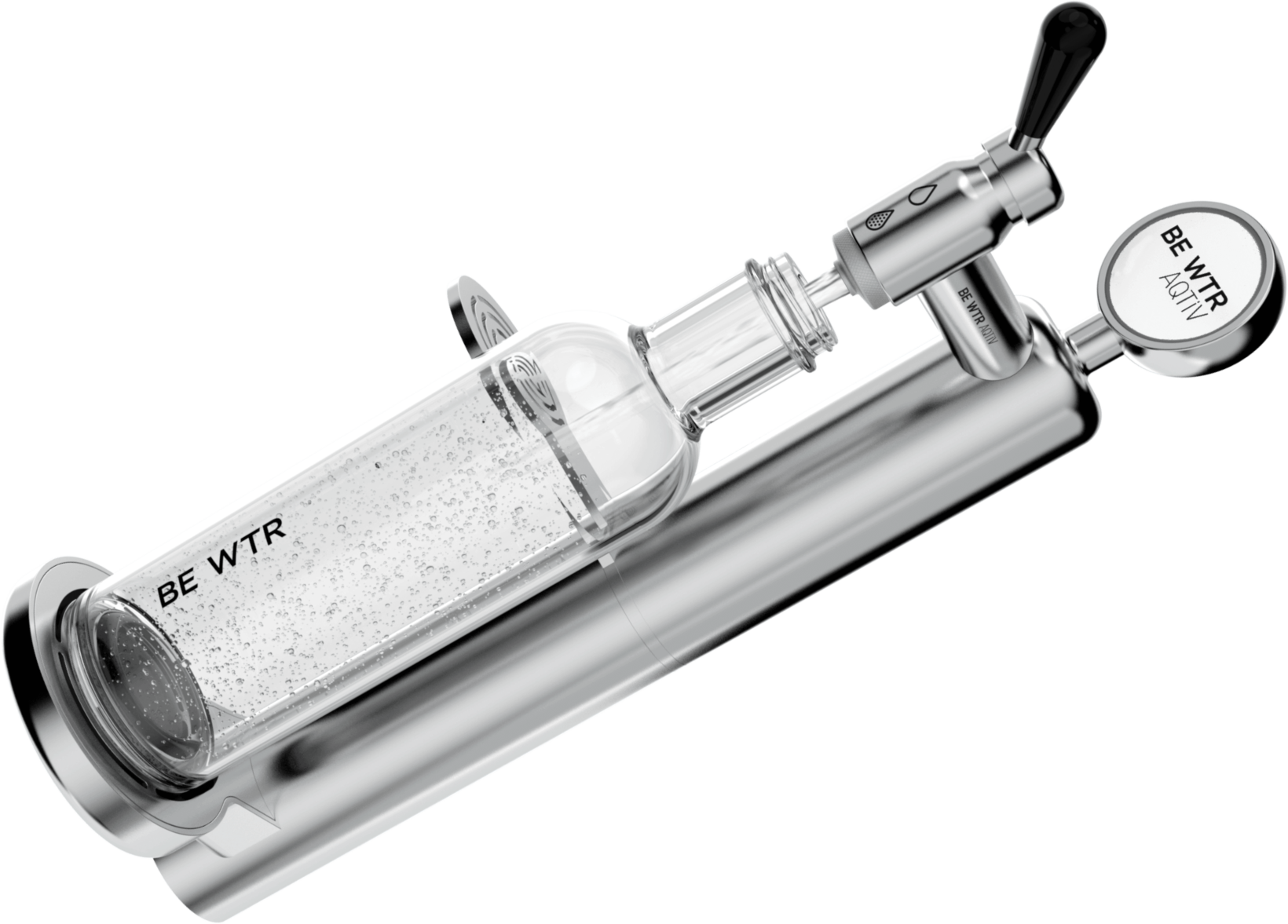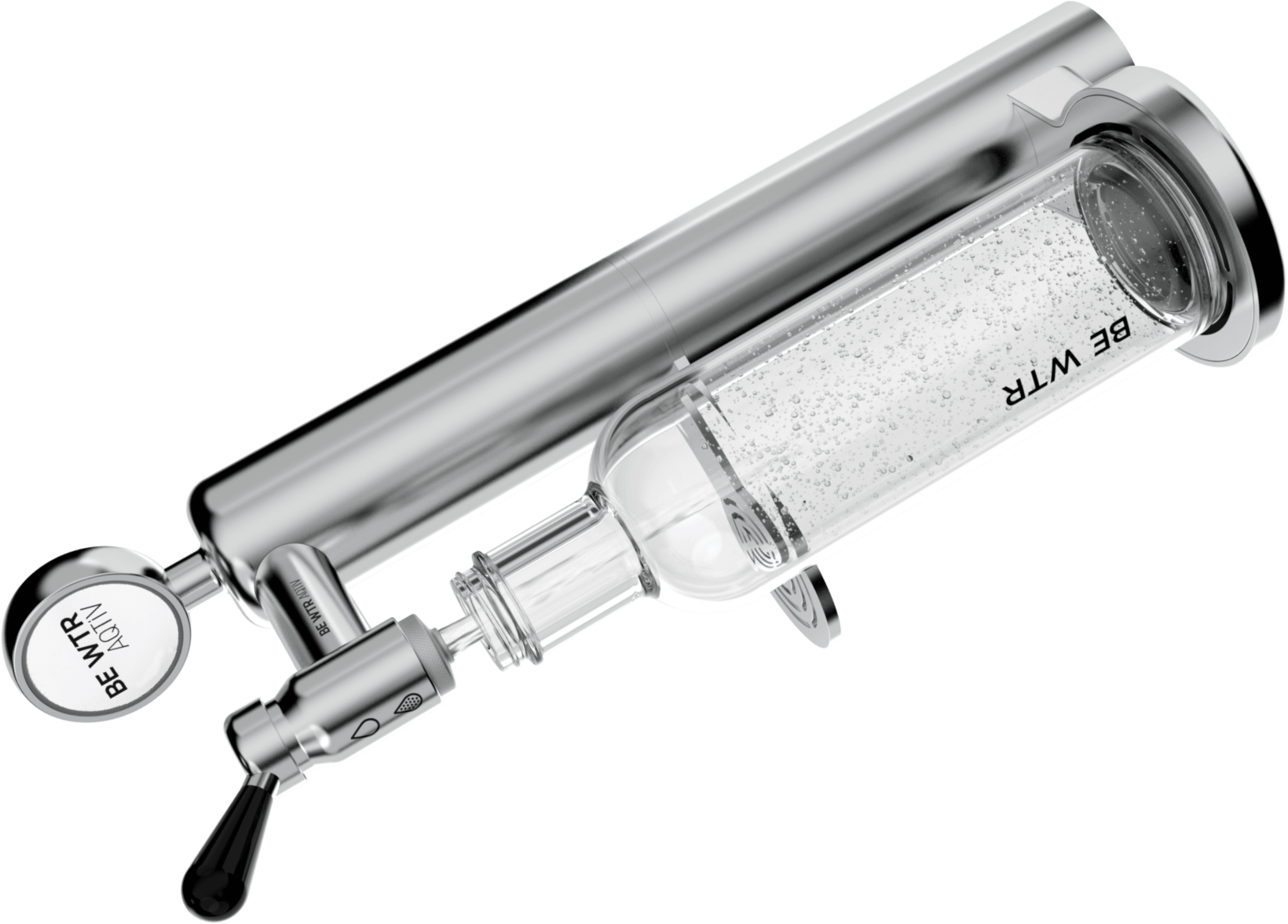 Iconic, Swiss industrial designer and BE WTR partner Antoine Cahen is behind the innovative, patented lever that allows dispensing both still and sparkling water with one, single gesture.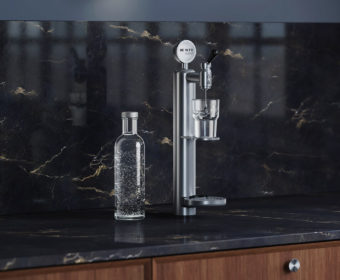 Elegant, timeless, and made to lasts the new systems are suitable for state-of-the-art homes, restaurants and working environments.

Recognized by the international prestigious Red Dot award, in the Best Product Design. A testament to our exceptional design and innovation.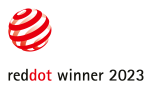 UNIQUE
GESTURE
A minimalist design intended to be placed as a hydration station. A swivel, glass holder base allows dispensing water conveniently directly to a glass or any of the BE WTR carafes. AQTiV™ ONE is perfect for offices, restaurants, and homes.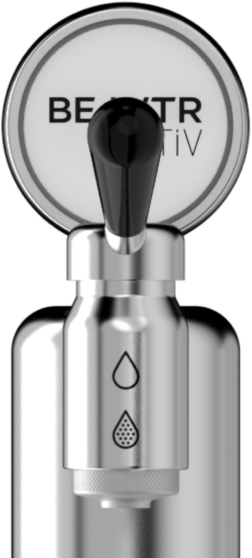 Stainless
steel tap
made to last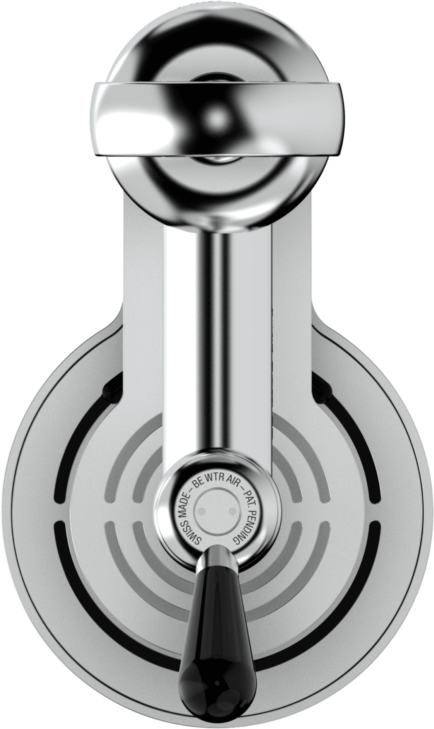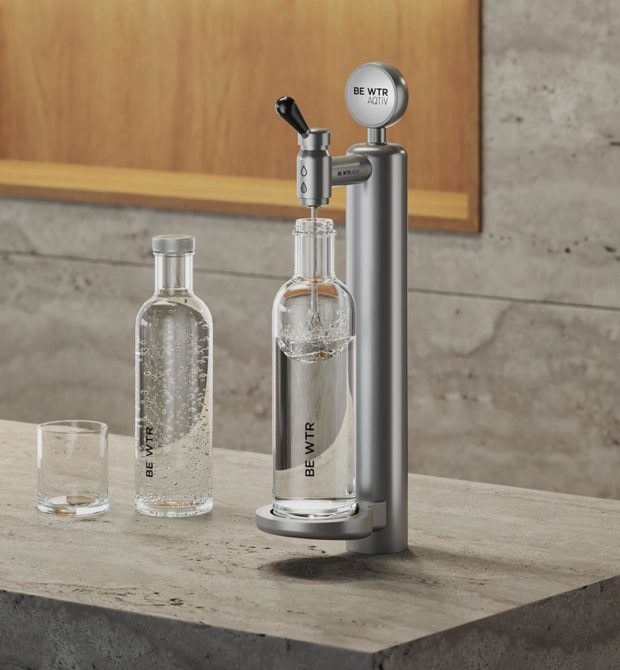 Key informations
Type of water

Filtered fresh, still and sparkling

Cooling capacity

30 L/h

Chilled temperature

From 2° to 10°C

Dispensed height

11 (Width) x 52,1 (height) x 18,5 (depth) cm

Under-counter unit dimension

320 (Width) x 338 (Height) x 370 (Depth) mm

Max. Power consumption

230 W

Filtration technology

3-stages filtration with activated carbon: coarse particles filtration, removal of chlorine, organic substances and "off-flavour" components, fine particles and suspended solids filtration. Capacity 6000L.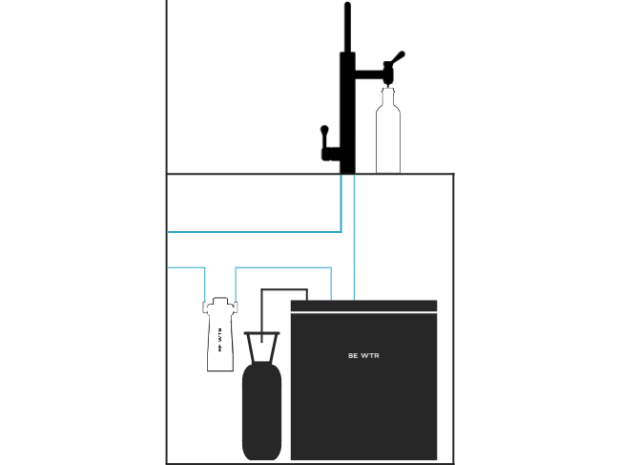 A PERFORMANT UNDER THE COUNTER SYSTEM
To ensure highest water quality and taste, our systems come with under-the-counter units. First the BE WTR carbon active ultra-filter prepares your local tap water, significantly filtering out impurities while enabling water's natural minerals to pass through.
Then the BE Box, chills and the gaz bottle carbonizes the water, producing on-demand chill and sparkling water.
BE WTR BTTLS
BE WTR BTTLS
Made in Italy the new glass BTTL has an innovative design with a bigger neck for optimal filling and cleaning. Available with dedicated lids for still or sparkling water. Capacities: 50cl & 75cl.
Unlimited filtered, chilled, still, or sparkling water in one easy step. Our taps are style statements, keeping you hydrated while protecting the planet.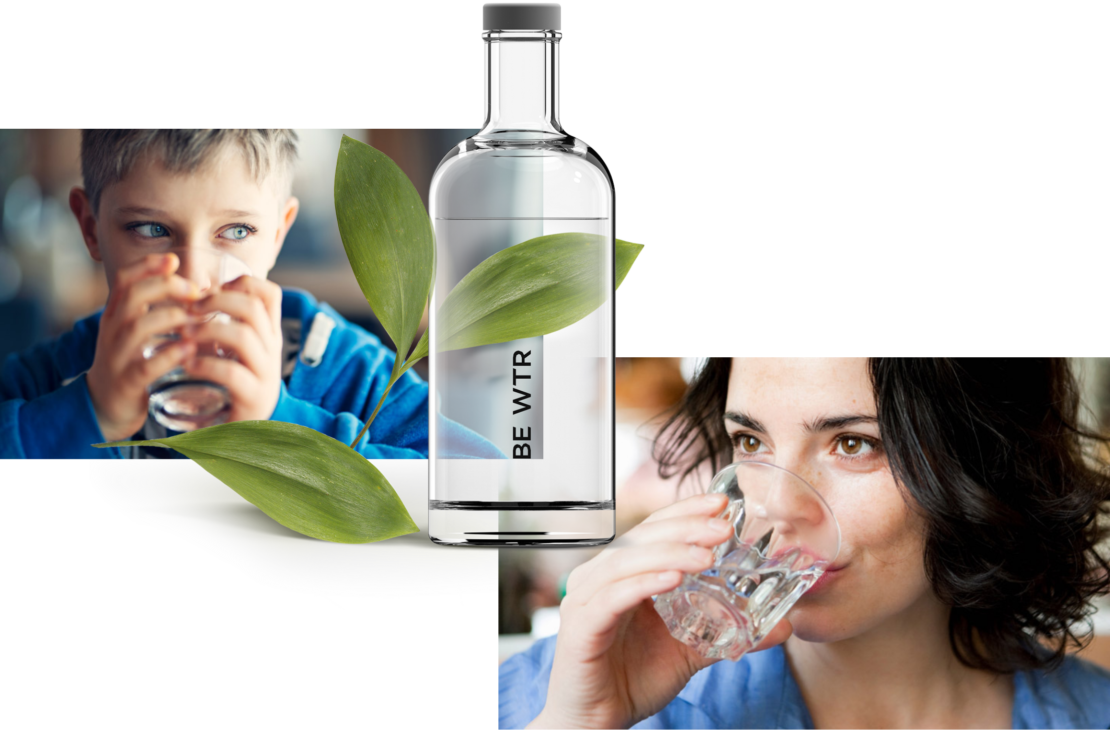 WANT US TO CONTACT YOU?
Let us know your questions and we will contact you soon!